S.Kumars signs joint venture with Donna Karan International
MUMBAI (Reuters) - Textiles maker and retailer S. Kumars Nationwide Ltd on Monday 3 May said it has entered into a joint venture agreement with Donna Karan International (DKI), part of the luxury goods group LVMH Moet Hennessy Louis Vuitton.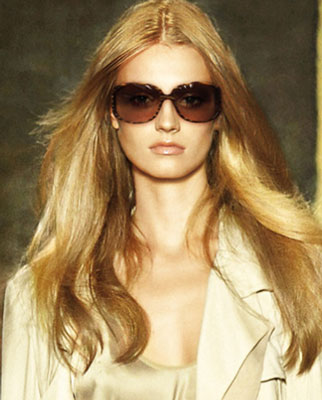 Donna Karan New York
DKI designs and sells mainly women's apparel, sportswear, accessories and shoes under the DKNY and Donna Karan brands.
"Because DKNY is a specialist in women's wear they were looking at licensing out the menswear business," Nitin Kasliwal, vice chairman and managing director of S. Kumars told reporters.
The joint venture, which is valid until 2015 with an option to extend for seven more years, allows S. Kumars to source, design and distribute DKNY menswear globally, the firm said in a statement.
S. Kumars will hold 80 percent in the joint venture SKNL UK Ltd, with DKI holding the rest, Kasliwal said
The JV is targeting revenues of $300 million in 5 years and S. Kumars Nationwide is investing $20-$25 million in working capital over three years, Kasliwal said.
"The investment is much less compared with the return on capital employed. Its a high margin business, EBITDA (margins) would be over 20 percent," he added.
"This 20 percent ownership of DKI will come down to 10 percent as investments from SKNL India increases over a few years," he said.
FUNDS FOR GROWTH
Kasliwal said S. Kumars was looking to raise $100 million by spinning off its brand 'Belmonte' into a separate unit in the coming months.
S. Kumars sells apparels under a variety of brands at different price points, from 'Reid & Taylor' which caters to the premium and upper-middle segment of the suiting market to 'Belmonte' suits and shirts for the economy segment.
The firm is also looking to list its subsidiary Reid & Taylor and was planning to file with the market regulator in around two months' time for an initial public offering, he said.
"Our merchant bankers are working on the document..it would take a couple of months to file," he said.
Kasliwal who was earlier looking at raising up to $150 million from the proposed IPO of Reid & Taylor is now planning to raise between $225-$250 million.
"We have been advised by our bankers to increase the size," he said.
Shares of S. Kumars Nationwide ended 2.61 percent lower at 71 rupees in a weak Mumbai market.
(Reporting by Aniruddha Basu; Editing by Ramya Venugopal)
© Thomson Reuters 2018 All rights reserved.