Billabong introduces Bob Marley collection
After collaborating with punk rock group Green Day, Billabong is launching a new collection named 'Billabong X Bob Marley'. The eco-friendly line was designed in association with the House of Marley: a brand created by the Marley family that is based on the Jamaican singer's musical heritage, offering products such as fashionable headphones and speakers, in vibrant yellow, green and red colours.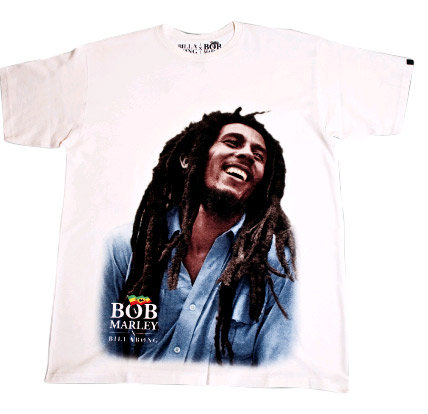 Billabong X Bob Marley T-shirt
Available in stores and online from mid-December, 'Billabong X Bob Marley' is made of recycled materials. The collection ranges from shorts, t-shirts (from 30 to 38 euros) and tanktops to boardshorts (75 euros) and other accessories (wallet for 18 euros) in the spirit and colours inspired by the King of Reggae.
House of Marley is a brand belonging to Marley & Co, a society that offers partnerships with clothing manufacturers and distributors that allows them to create and sell products (footwear, clothes, headphones, etc) under the name of the Marley association.
Copyright © 2018 FashionNetwork.com All rights reserved.